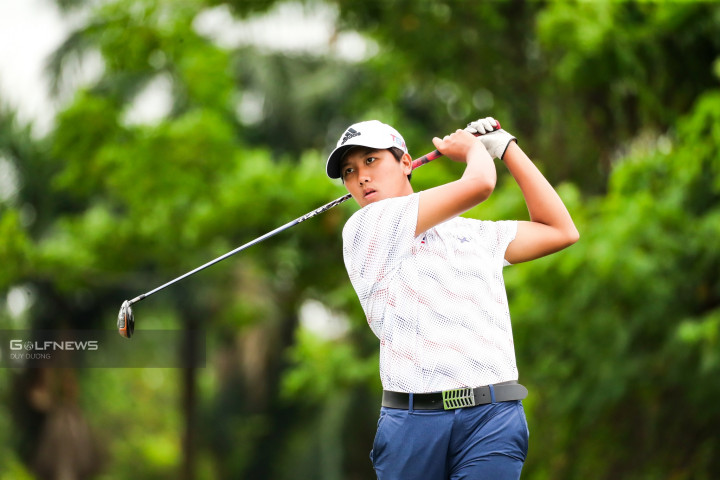 With 67-67 strokes in 2 consecutive rounds, Vongtaveelap already put one hand on the gold medal, when the women's golf individual at SEA Games 31 only had one round left. In this second round, the world 79th golfer has an impressive back-nine, with 4 birdies and an eagle on hole 4 (13th hole of Vongtaveelap). Vongtaveelap's only mistake came from hole 18 (Vongtaveelap's 9th hole) when she couldn't find the ball (it is possible that the ball got stuck in a tree), leading to an unfortunate double bogey.
Meanwhile, fellow golfer who also tied first place with Vongtaveelap in round 1, Eila Galitsky, didn't have the best of luck in round 2. The youngest golfer of the Thailand team suffered 2 double bogeys, leading to a result of 74 strokes. With 3 under par, Galitsky is currently ranked 2nd.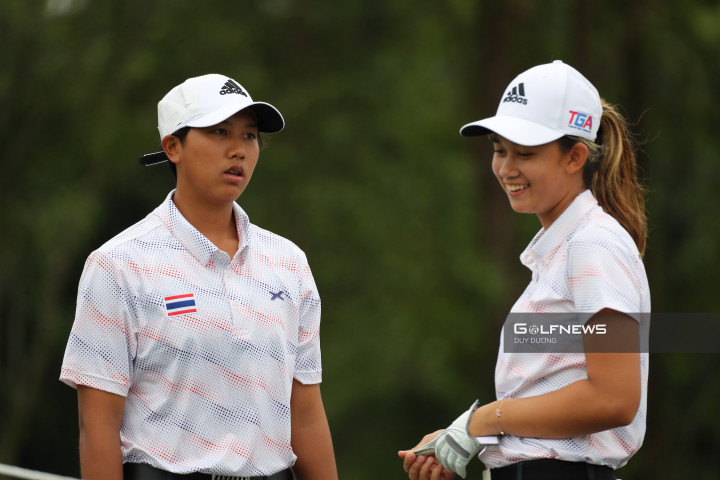 Follow right after Galitsky with 2 under par is Jeneath Wong. The golfer ranked 64th in the world and also the number 1 seed in the women's individual event did not achieve the goal that she set out before the tournament. Despite a better start than yesterday, Wong lacked the accuracy of her putts, therefore continuing to hit 71 strokes in this round.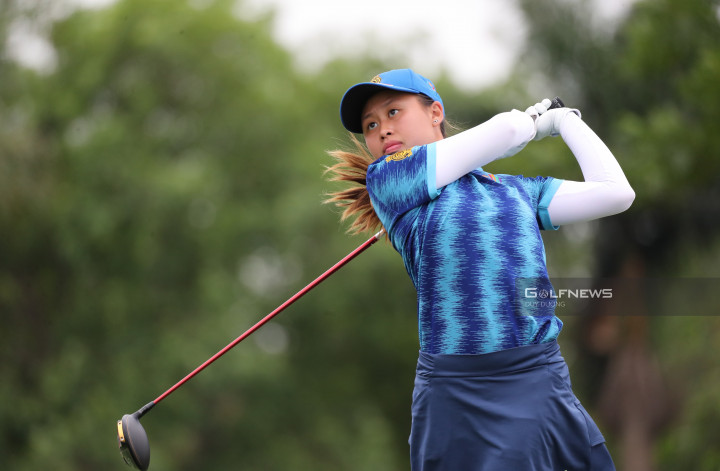 Jeneath Wong
Tied in fourth place are two golfers from Singapore: Hailey Loh Suanne and Aloysa Mabutas Margiela Atienza. Lois Kaye Go Lo of the Philippines is 6th with 1 over par.
The final day of the women's individual event promises to be very exciting, the athletes will be competing to win the silver and bronze medal.
As for Vietnamese golfers, Doan Xuan Khue Minh has the highest ranking at the 10th position. Her performance today has significantly improved compared to round 1 (78-71 strokes), however with 5 over par at the moment, the chance for Khue Minh to earn a medal is extremely low.
Le Thi Thanh Thuy is currently ranked 15th with 15 over par, while Pham Thi Yen Vi is ranked 18th with 16 over par.