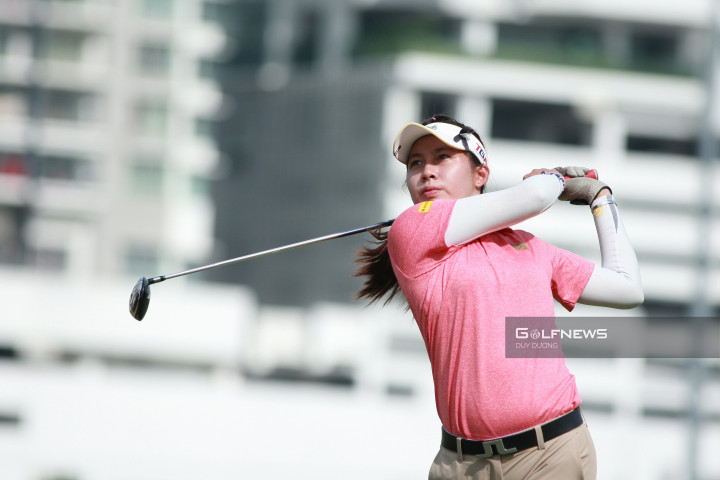 Atthaya Thitikul won the individual gold medal for Thailand at the 29th SEA Games then moved on to professional competition.
Unlike other sports, besides the SEA Games, there are a lot of other big golf tournaments, therefore golfers have more opportunities to assert themselves. However, golf at the SEA Games has always drawn lots of interest and gathered the top athletes in the region because of its high profile, as well as the national stature.
There have been many athletes who succeeded in this arena and since then have pursued the professional golf career. Among them, the most mentionable duo is Kesuke Hamamoto and female prodigy Atthaya Thitikul.
Kesuke Hamamoto, 22 years old, was once a star in the Thailand amateur golf scene with many outstanding achievements such as: winning the individual gold medal at the 29th SEA Games as well as being an important factor to help the Thailand team won the Nomura Cup in Malaysia for the first time in 2017. In 2016 Hamamoto came to Vietnam to compete at the Vietnam Junior Open and won second place. Currently, Hamamoto is ranked 608th in the world and competes on the Asian Tour as well as the All Thailand Golf Tour.
Born in 20003, Atthaya Thitikul is the name that helps put Thailand golf on the map when she won the LPGA Tour championship in the US in March, as well as performing well in the female majors. Currently, Atthaya Thitikul is ranked 4th in the world. Previously, the Thailand golf prodigy had proven herself by winning gold medals in individual and women's team event at the 29th SEA Games in Malaysia.
Obviously, the Southeast Asian Games have played a significant part in the formation and development of golf talents in the region. If the athletes can win medals, they will certainly be given much more attention, therefore more opportunities for self-development will also open up.
As for Vietnamese golf, we haven't had the chance to celebrate any victory at SEA Games. Compared to other strong opponents in the region such as Thailand, Philippine or Singapore, Vietnam is still far behind. To simply put, our number 1 amateur golfer - Nguyen Anh Minh, who is ranked 2240th in the world, is inferior to all members of the Thailand team brought to SEA Games 31st.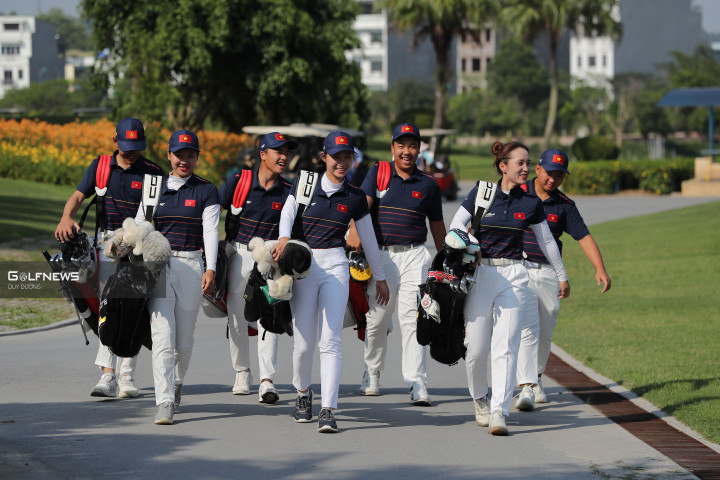 Vietnam golf's team is looking foward to SEA Games 31st.
It can be said that winning any medal at this point is still like chasing rainbow for Vietnam. However, miracles can happen, and the members of the Vietnam team are not without opportunities to shine, especially when we look at their performances, as well as having the home-ground advantage at Dam Vac golf course.
Parents of young golfers in Vietnam have outlined the future paths for their children, but having good results at the upcoming SEA Games will surely consolidate it so much more.